We are thrilled to introduce Noteshelf AI, your very own virtual assistant built right into the app. Simply ask Noteshelf AI for guidance, tips, or even a quick summary of notes, and it will provide you with all the note-taking assistance you need.
With Noteshelf AI, you can enjoy:
Notes Generation: Instantly generate notes on any topic or complete existing notes with ease.
Summarization: Simplify complex content from imported documents or your notes into concise bullet points.
Explanation: Get straightforward explanations of imported document contents using AI.
Translation: Seamlessly translate text from any language to another.
To get started, simply follow these steps:
Install the latest version of Noteshelf on your Android device through this link.
Open the app and create a notebook.
Write any content on the notebook and tap the "AI" (icon symbol) icon. You can also select content via Lasso to find the Noteshelf AI option in the Lasso menu as well.
Explore the various AI capabilities within the app.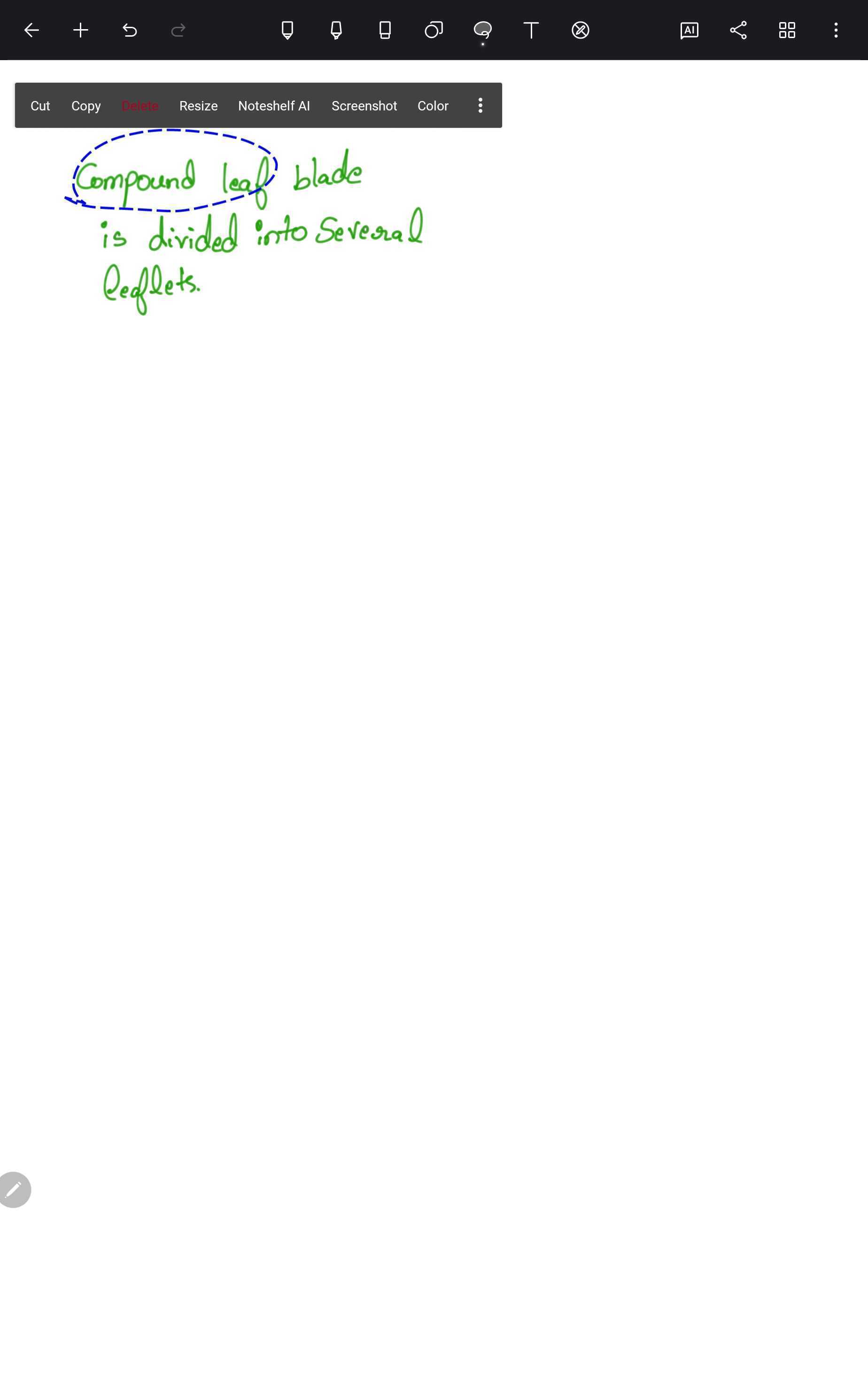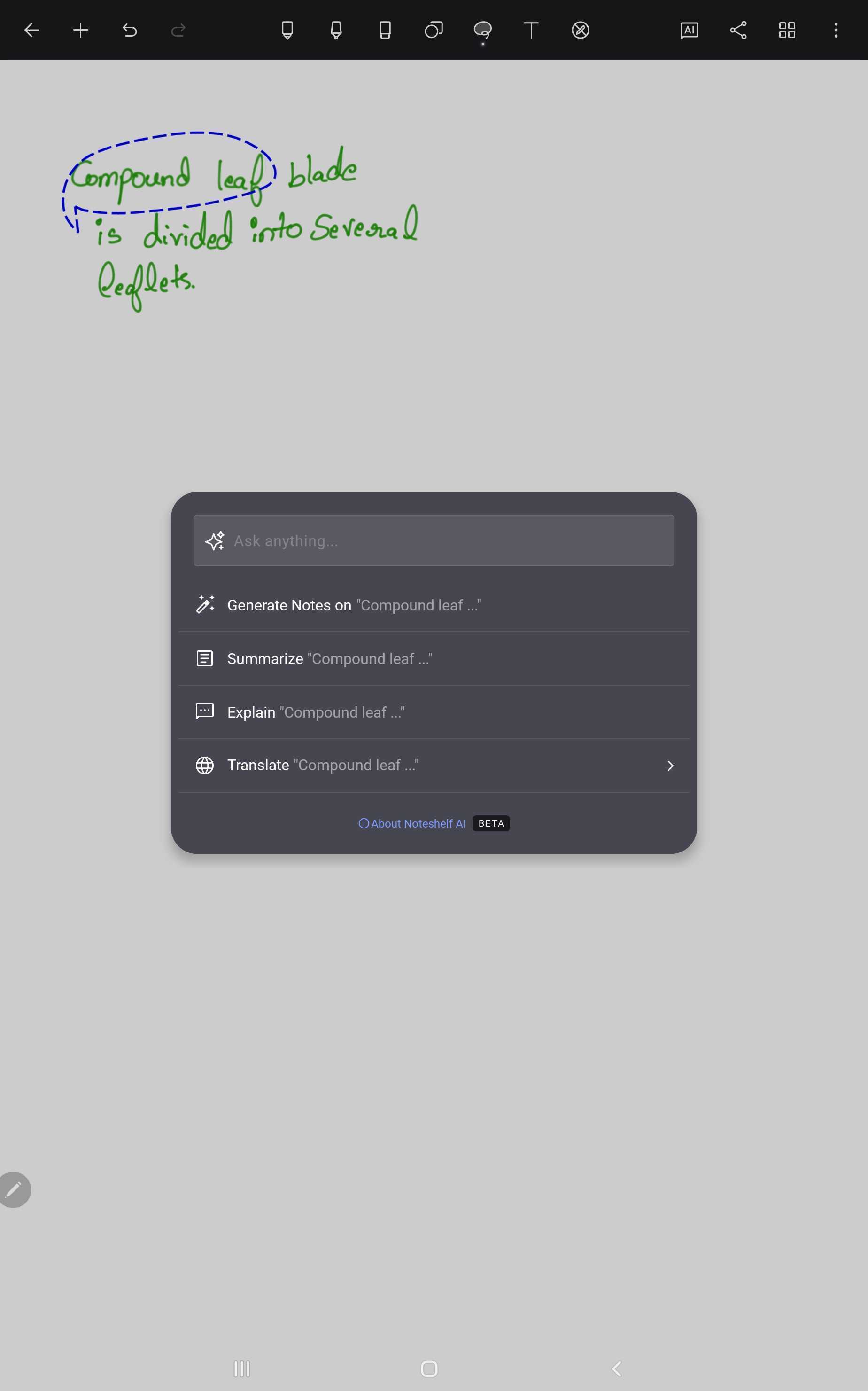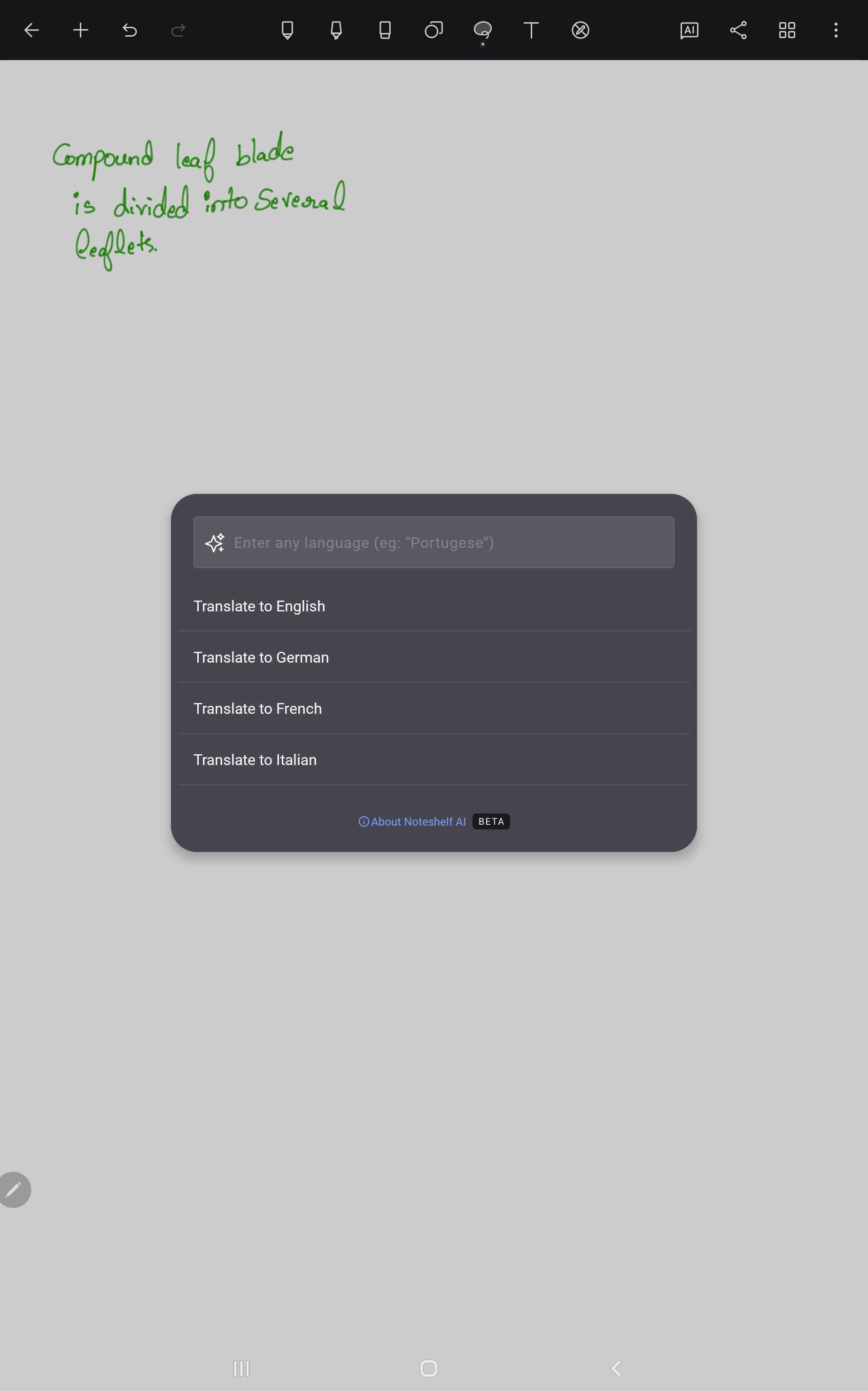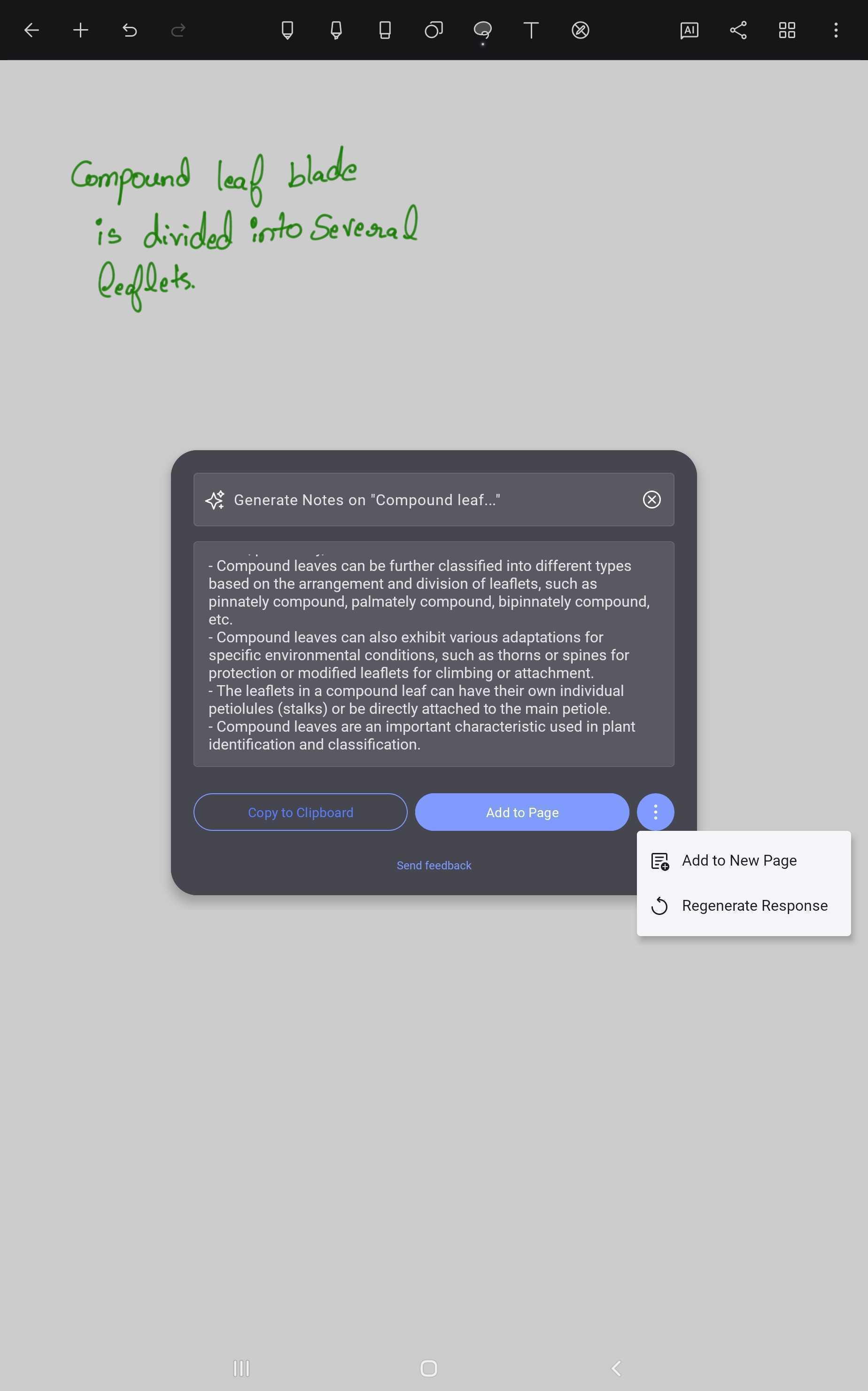 Use Noteshelf AI across different scenarios, such as lectures, research, and personal projects.
P.S.: We provide up to 100 free trials per month, after which a purchase option will be enabled (in the future).
Important Notice: Noteshelf AI relies on the ChatGPT API to perform various AI tasks for the user. When the user invokes any of the Noteshelf AI functions, all / selected content of the current page is sent to the ChatGPT server for processing.
Here's our Privacy Policy - https://www.noteshelf.net/privacy.html
For detailed information on how the ChatGPT API handles user data, please refer to OpenAI's API Data Privacy - https://openai.com/enterprise-privacy.