The Mini Toolbar is here to provide you with ultimate comfort & boost your productivity while taking notes in a hurry. It is a handy tool for quickly changing pen's color & size.
Tapping on Pen/Highlighter/Shapes tools will present the Mini Toolbar on the page. By default, 3 colors will display in this toolbar. For using more colors, just tap on the Custom Color icon on this toolbar.
Exciting addition to this section is the custom color picker tool! Yes, we heard your requests for the same!!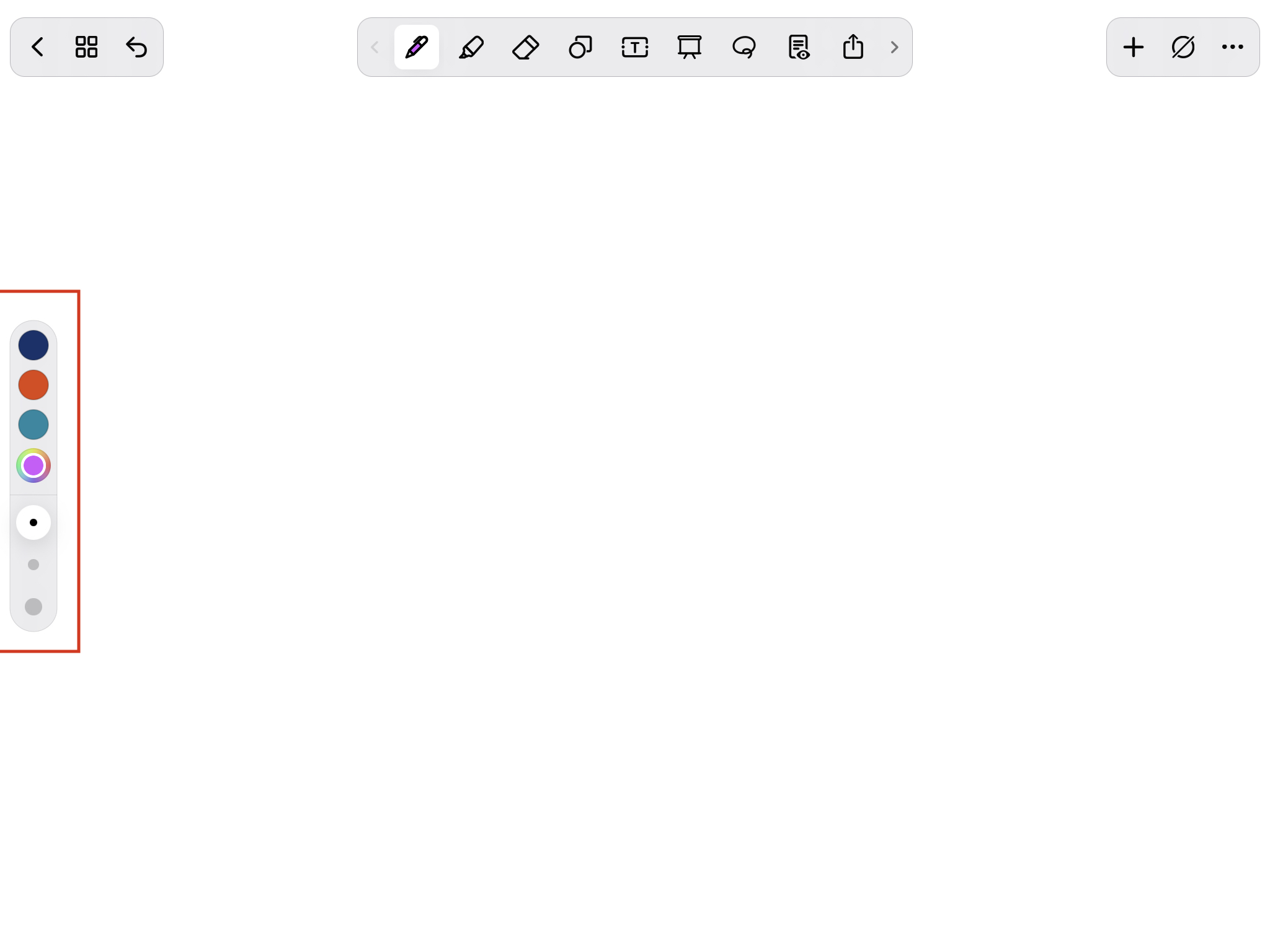 Here's the how-to's:
To change the pen color, long tap on any of the three color swatches->tap on 'Edit Color' option (you can later use 'Restore to Default' option when needed, from this menu it self)
To select a custom color from the page, long tap on a color swatch (OR tap on custom color swatch on the Mini Toolbar->Ink Dropper icon)>Edit Color->use the Ink Dropper icon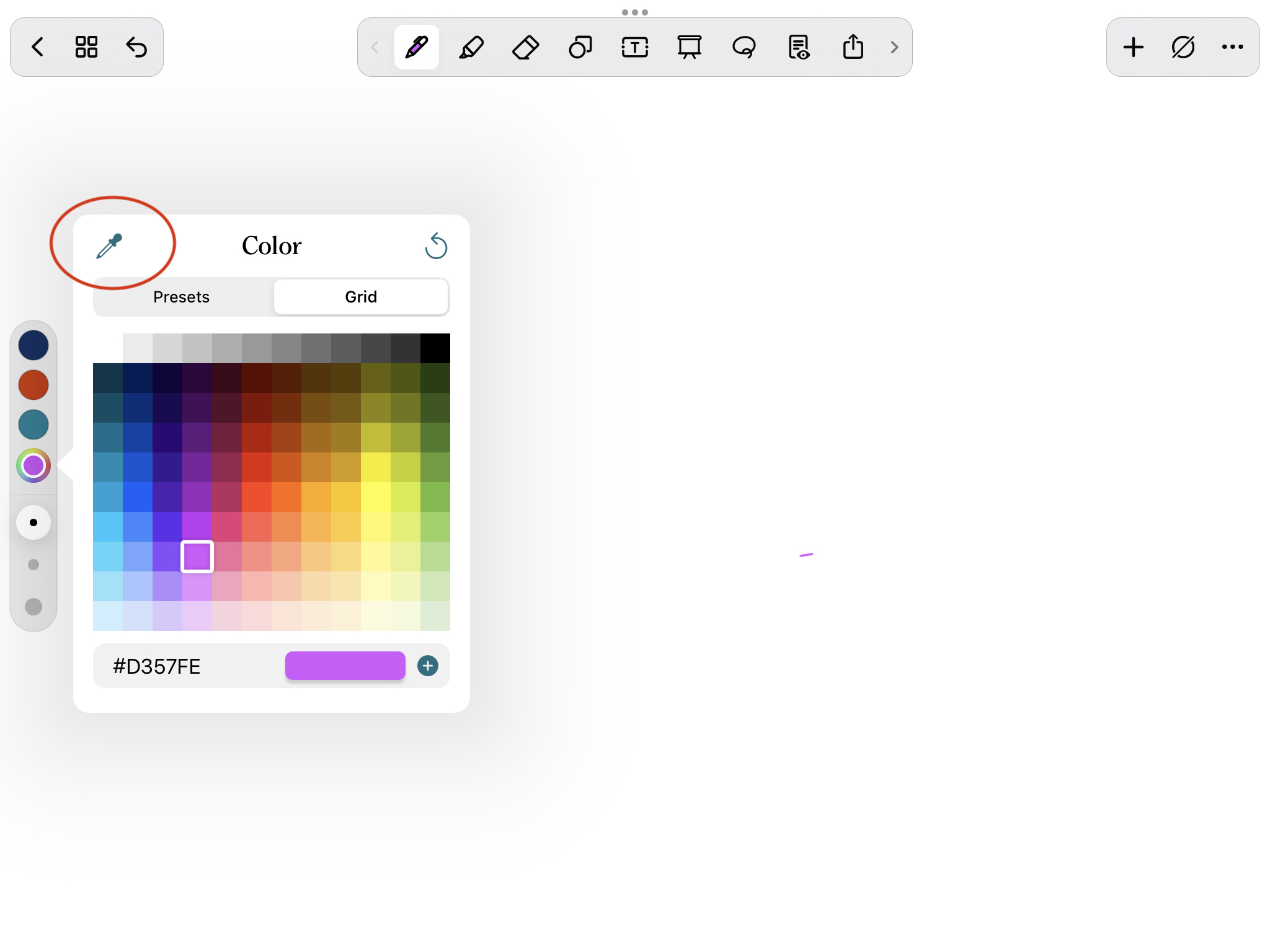 To change pen size, long tap on the preset size swatches provided in this toolbar
Drag & drop the toolbar it self to multiple other custom positions on both left & right sides of the notebook. Try it out!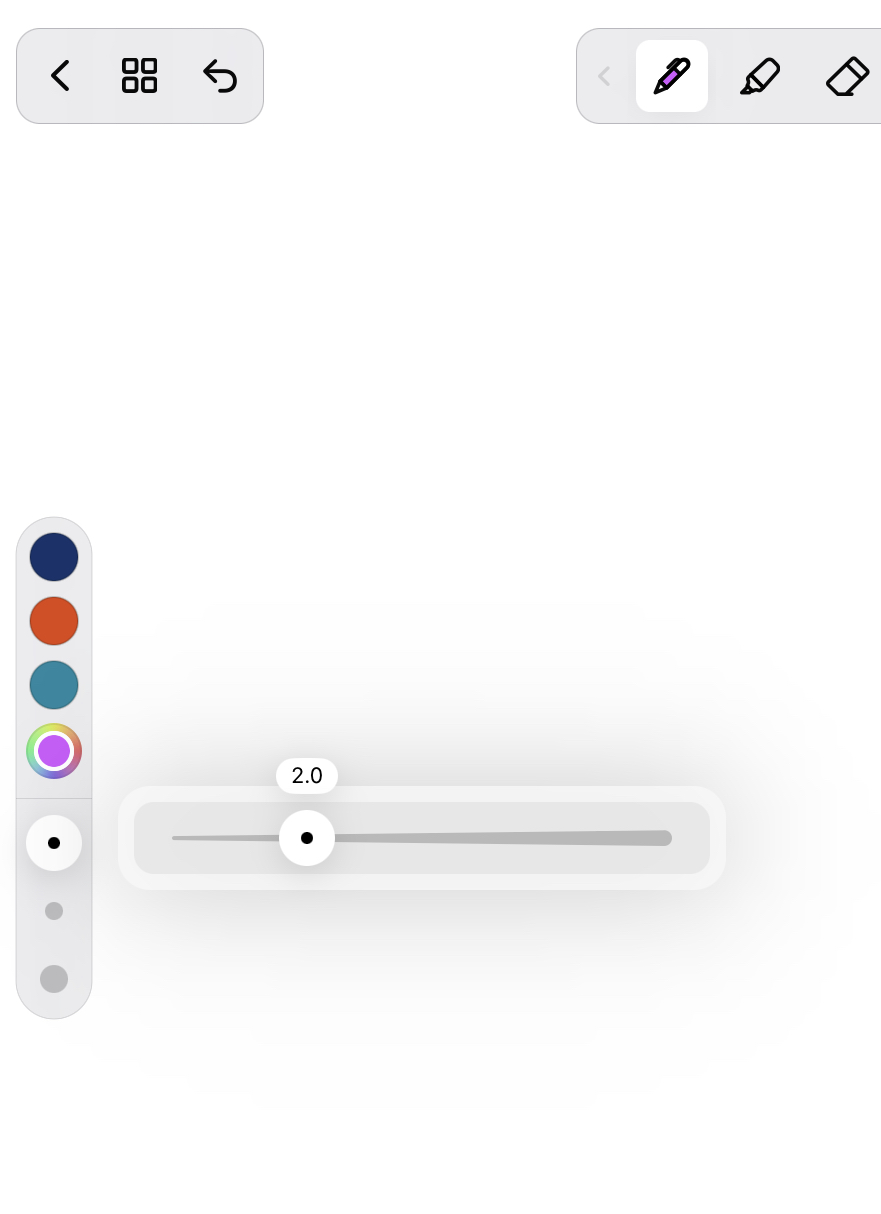 Note: As of now, it is not possible to rearrange the placement of these 3 color swatches. If you're looking forward to having this option in a future update, be sure to log in a request for this with our Support team via in-app support email (3-Dot icon on the main shelf->Settings->Noteshelf Help->Contact Us) so we can count in your vote for the same! We're coming up with more colors & a way to incorporate more pens as well. And with our recent update, you can now move the toolbar & place it horizontally under the main toolbar as well, pls check it out.