The new version of Noteshelf comes with a lot of new features including the newly redesigned Favorites Toolbar. That's right, the Favorites toolbar is now mobile!
With the movable Favorites panel, you can write anywhere on the page without any interruption. You can move the toolbar to the top, bottom, right, or left of the page to suit your writing style.(Watch the video below to see how!)

You can also directly add your favorite pen and rearrange them however you like!

To add a Favorite pen:
Tap on the Pen Tool
Tap on the " Show Favorites Toolbar" option
Once the Favorite toolbar appears on the screen, tap on the Add button to add a new Pen/Highlighter.
You can select any pen with any color and nib-size and it will automatically get added to the Favorite pens.

To delete a Favorite pen:
In the Favorites toolbar, tap on the pen you want to delete
Tap on the Bin icon on the top right of the Pen toolbox
Confirm that you want to delete the pen and tap on "Yes"


To rearrange your Favorite pens-
- Long-press on the pen you want to rearrange and drag and drop it on the position you like.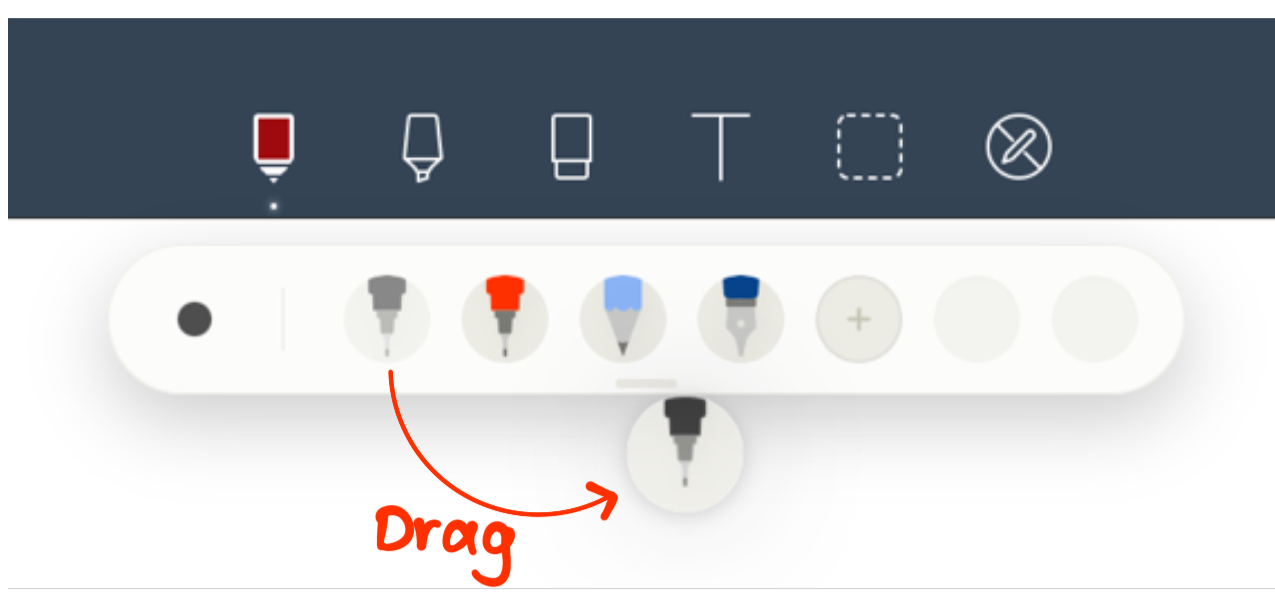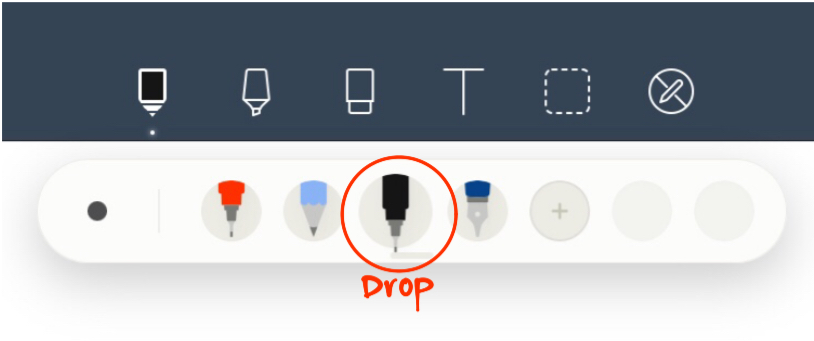 We hope this helps. Happy Note-taking!