The new Tab S7 and S7 Plus come with a very intuitive feature called "Air Actions". The Air Action gestures combined with the Noteshelf app are here to give you a hassle-free note-taking experience!
To enable Air Actions for the Noteshelf app:
Launch your Settings > Advanced Features.
Select S Pen.
Tap on Air Actions.
Make sure your S Pen shows as "Available"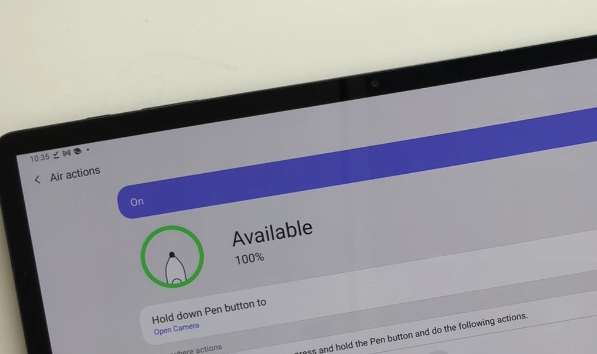 Scroll down to find apps enabled for Air Actions and enable Noteshelf

Tap on the Noteshelf icon to view all the gestures supported by the app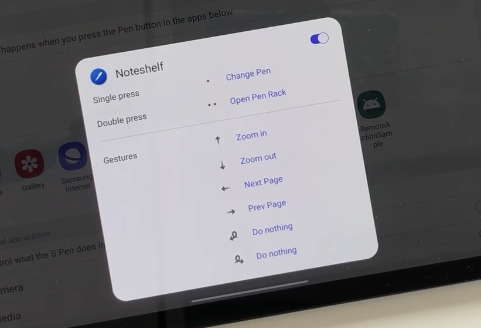 You can watch this video for a more detailed demonstration on how to use the Air Action gestures in Noteshelf -
Read more about Samsung Air Actions -> Here