Palm rejection is built-in and automatic in the Noteshelf app.
You can change the writing style with ease & choose the one that suits you best. There are 6 writing styles to choose from, 3 for left handers as well.
Follow these quick steps to change your writing style on the Noteshelf app-
Tap on the Settings icon
Select 'Handwriting'
Choose your writing style from the 6 styles available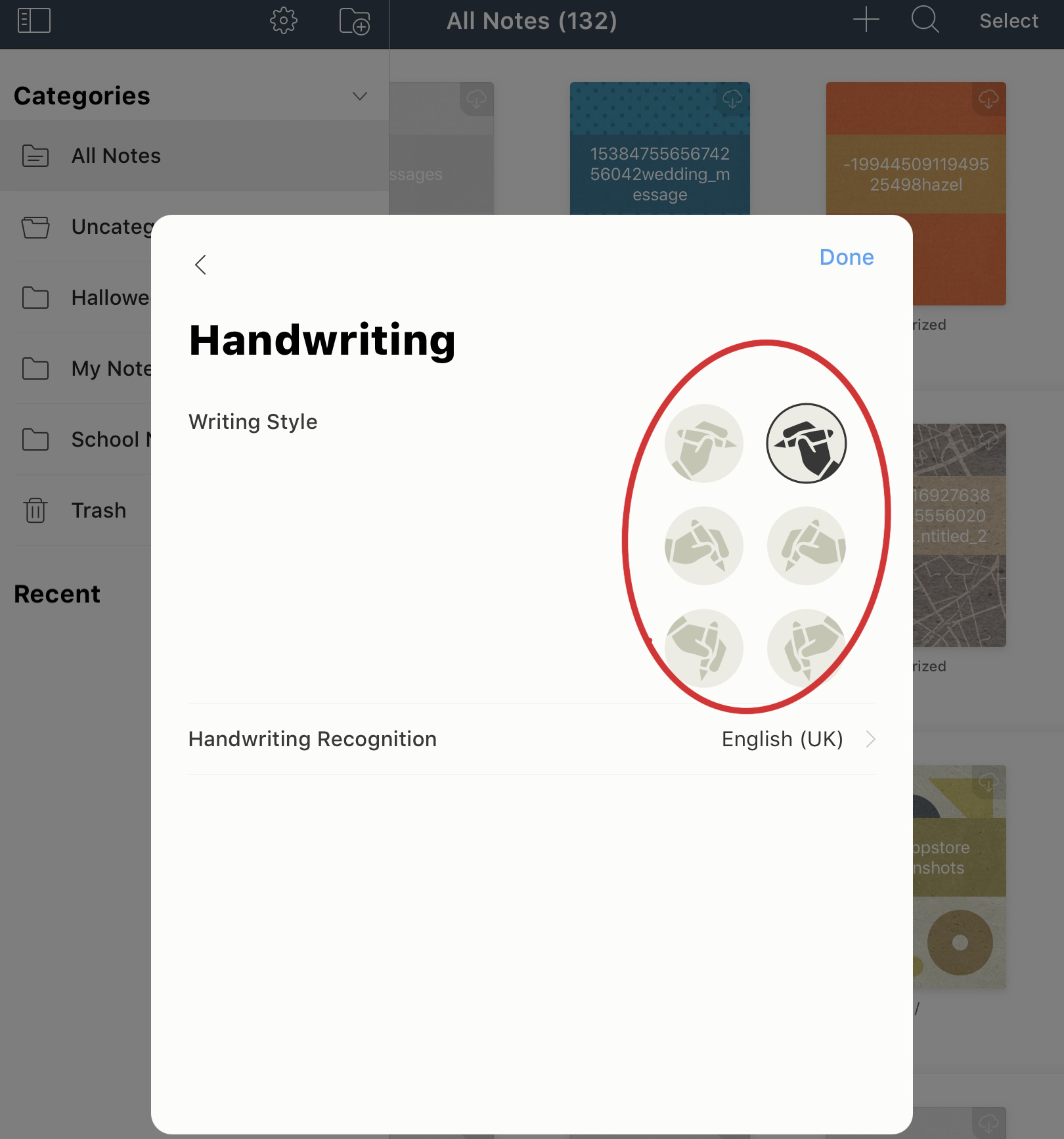 Now every time you change your writing style, the app UI and palm rejection adjusts accordingly.
We hope this helps. Happy note-taking!