This is a bug and we have already fixed this in v8.6.1. In previous v8.6, the scrolling mode has been changed automatically from horizontal to vertical even for existing users. We intended this default of Vertical scrolling mode to be applied only for new installs & not for existing users. Please update your app now.
To change the scrolling mode of your notebook-
1. Tap on the

More icon on the notebook toolbar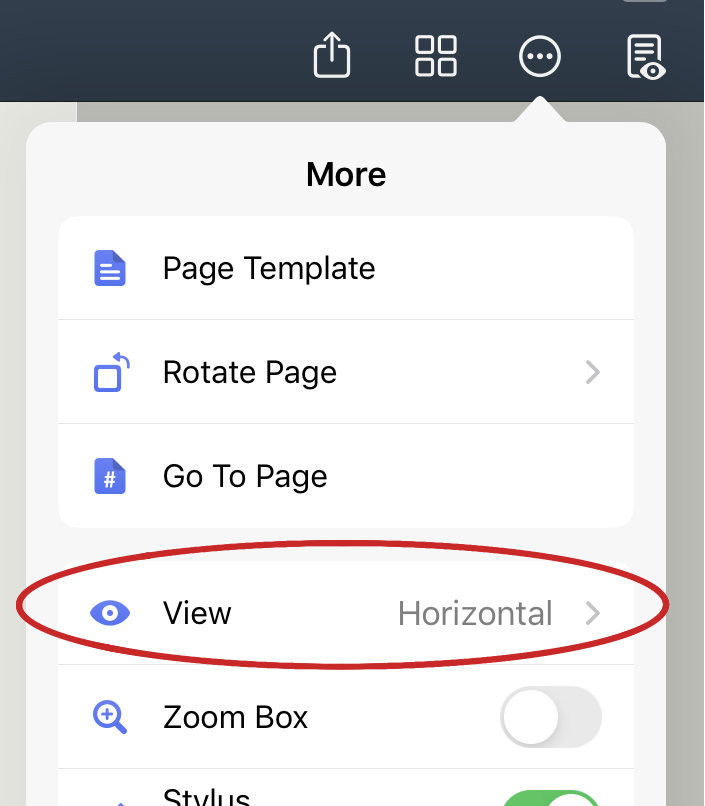 2. Tap on View
3. Select the scrolling mode you prefer from here.
Let us know if you have any questions by writing to us via an in-app email (Gear icon->Support->Contact Us->Send Email option).